Womens Surf Bikinis & Swimwear for Kitesurf & Surf
The best surf bikinis & kitesurf bikinis that stay put, for adventurous free-spirited women. Environmentally friendly bikinis made from recycled plastic bottles. Empowering women to live an adventurous and active lifestyle doing what they love.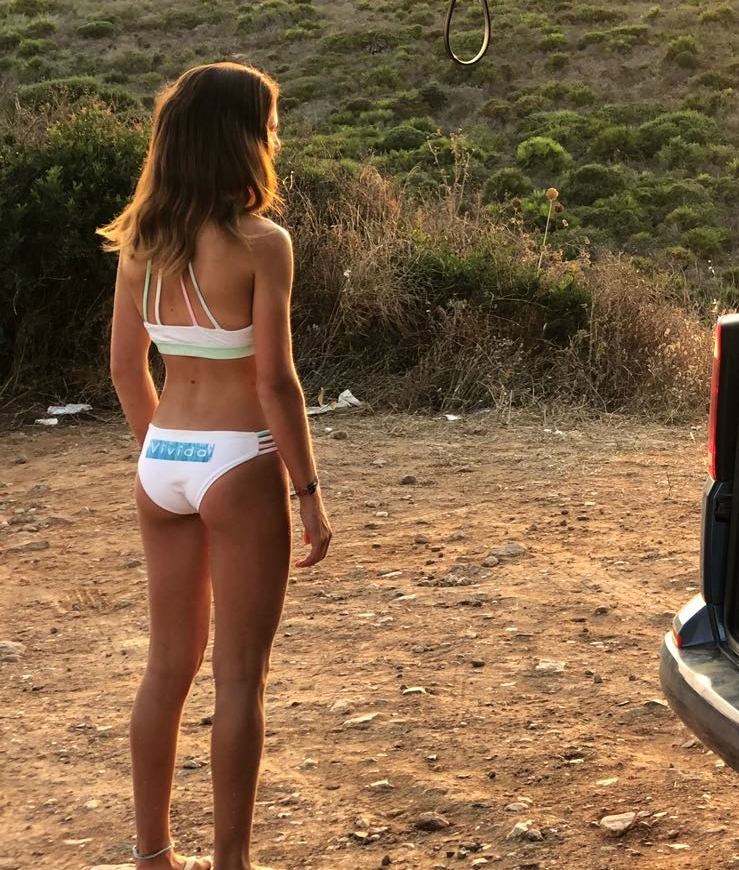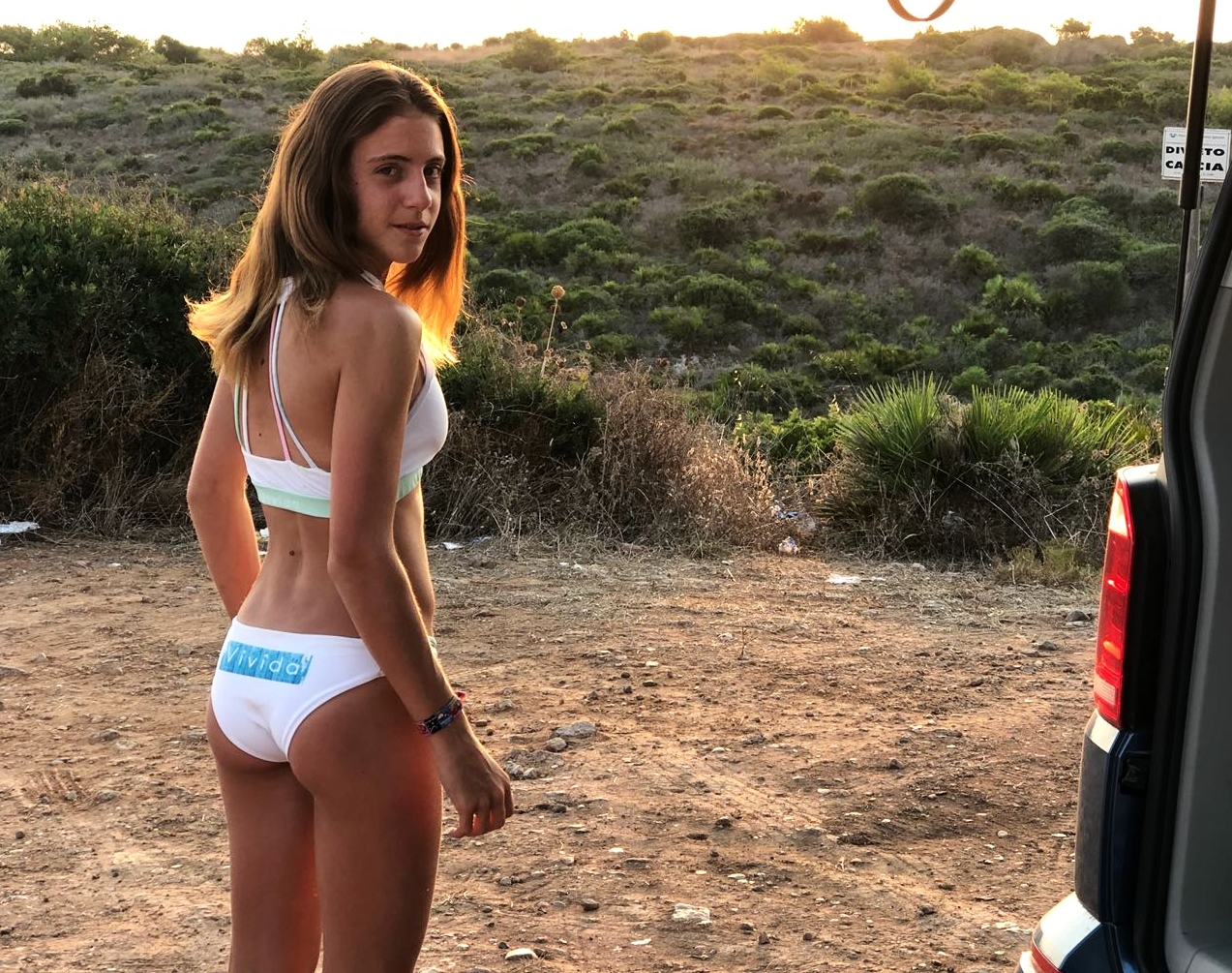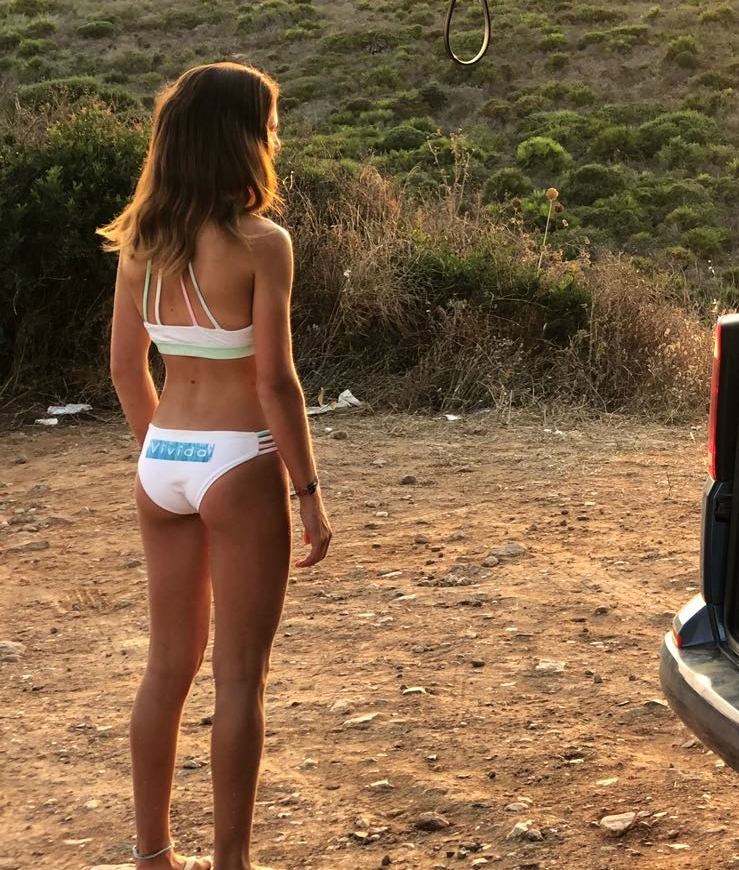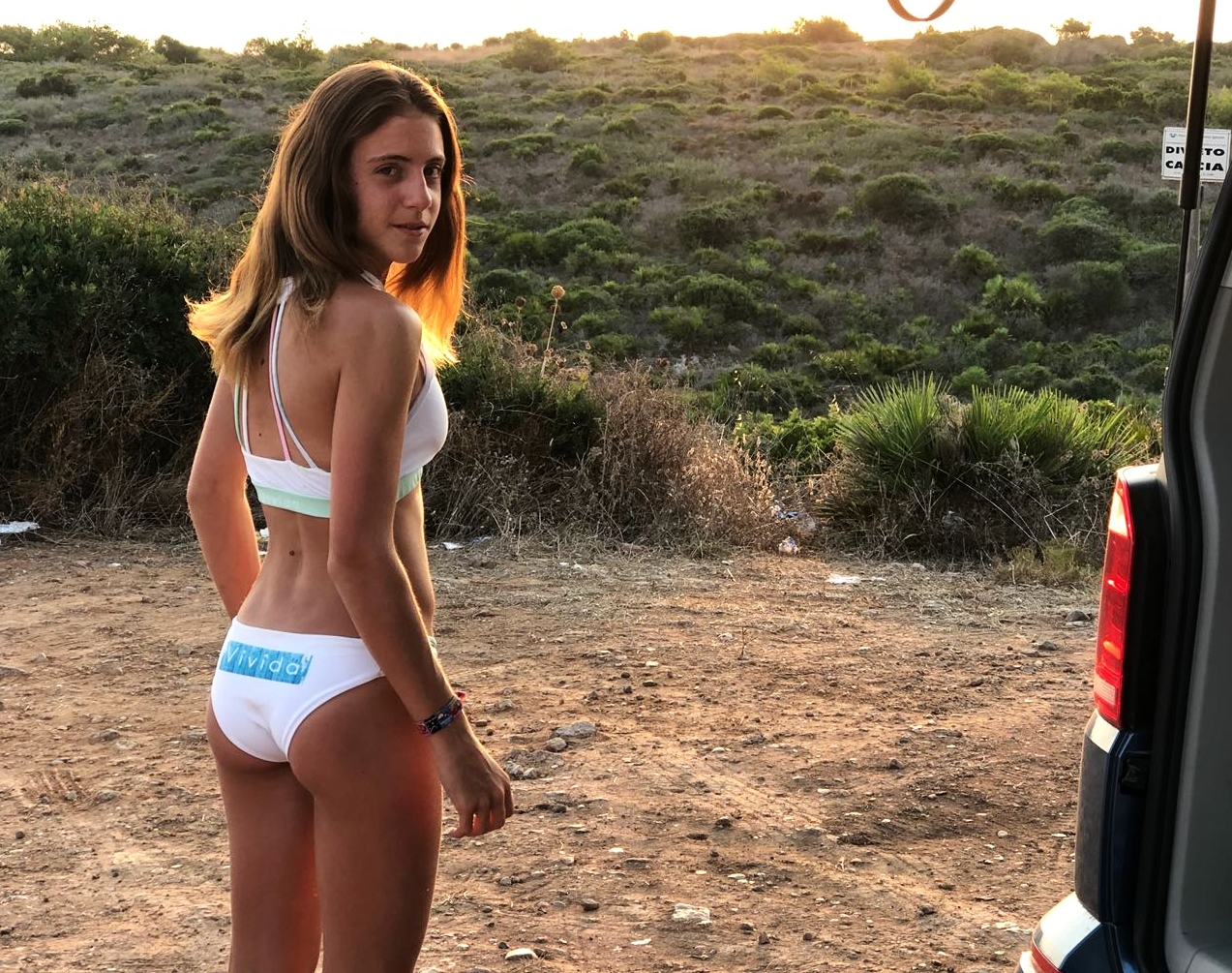 sold out
Surf Bikini Bottoms (Caribbean Blue)
A bikini bottom that stays put. Made for women that rip. For the adventurous active girl looking for an empowering bikini bottom that is enjoyable to wear. Combining supreme functionality with gorgeous free-spirited fashion.
Shop more bikinis here
Get notified when this is back in stock:
FREE UK SHIPPING:
Spend minimum £75 for standard (2-3 days), minimum £150 for express (next day)

FREE INTERNATIONAL SHIPPING:
Spend minimum £100 for standard (1-3 weeks), minimum £200 for express (2-3 working days)

21 Day Money-Back Guarantee. Not 100% satisfied? 100% refund
KEY FEATURES
Bottoms only (buy top seperate)
Logo and small heart printed on inside side. Outside side has no logo just Caribbean blue print.
Reversible

Outside : Caribbean blue print
Inside: White with small front love heart in pink and big Vivida logo on back
(Photos show a mix of outside and inside ways of wearing it)

Medium cheeky. Neither too Brazilian cheeky nor too covering.
Bikini that stays put
Model 1 (Paula Villaroel) : S
Model 2 (Melody Wright) : XS
Model 3 (Eva Ullmann) : S
Model 4 (Estella Carbonell) : M
Model 5 (Studio shoot) : M