Vivida Lifestyle: Adventure Lifestyle Clothing: Kitesurf, Surf & Yoga
For the adventurers the dreamers the thinkers and the doers. Vivida is a community. A philosophy. A lifestyle. Vivida builds the best and most sustainable activewear and accessories for watersports, yoga, and life. Vivida supports a global community of like-minded individuals that inspire and empower one another to live balanced, healthy and fulfilling lifestyles doing what they love.
Surf & kitesurf bikinis that hold and stay put. Made with you and the planet in mind. Manufactured using recycled plastic bottles. Combines supreme functionality with gorgeous free-spirited fashion.
Vivida makes the best hooded poncho towel changing robes in the world. Allowing you to change in and out of your bikini, swimsuit, or wetsuit, and towel yourself down in privacy.
Water Resistant Duffel Bag Backpack
The ultimate travel adventure bag with 3 strap options; padded backpack straps, carry handles or shoulder strap.
Reduce your consumption of single-use plastic. Millions of plastic straws are used each day and eventually end up in our oceans and waterways, harming innocent sea life and marine birds. If you must use a straw, make it a reusable one.
Soft high quality Yoga Leggings & Sports Bras, engineered to lift, sculpt, contour and smooth. 4 way stretch fabric for a move-with-you-feel.
The Vivida OrganicEarth range is made in India using renewable energy (wind & solar) and from 100% certified organic cotton. Fair Wear and Carbon Neutral accredited.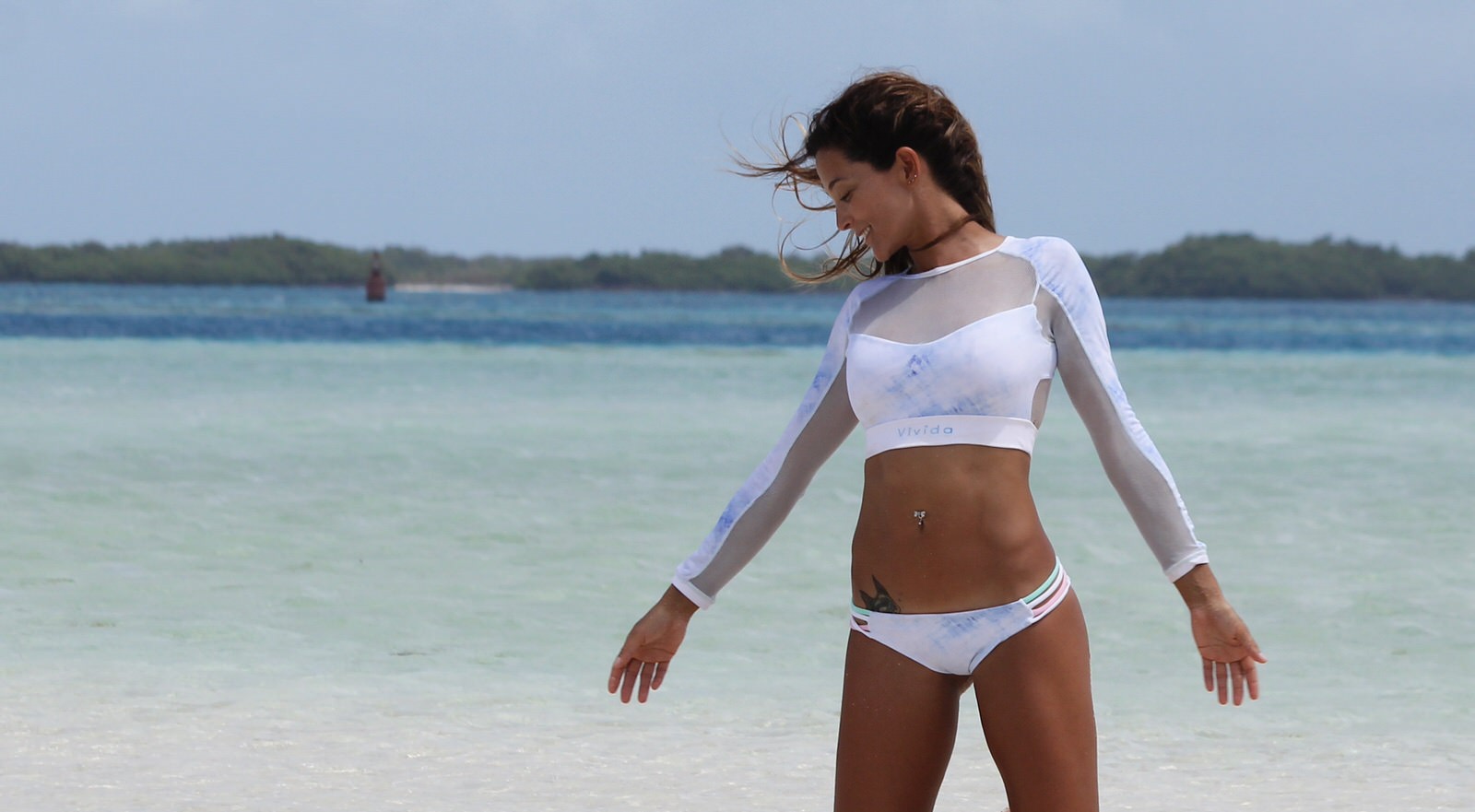 connect with the vivida community on INSTAGRAM