TeamVivida Pro
TeamVivida are the role models within the ever growing global Vivida Lifestyle community. They implement the Vivida vision by inspiring and supporting their microcommunities; thereby passing on the Vivida word and driving the ethos and the project forward. TeamVivida are integral to where Vivida is now and where Vivida is going tomorrow.
Vivida pro athletes combine admirable fusion of remarkable world-class sporting talents and commitment to true ambassadorship, loyalty and representation of the Vivida Lifestyle movement, ethos and community.
kiteboarding
~
UNITED KINGDOM
Pro Kiteboarding - Wakeboarding - Surf - Videography - Travel
BRAZIL
2x 2018 World Kiteboarding Champion (GKA Tour & WKC Tour)
4x Junior World Champion
14 years old
NORWAY
Kiteboarding - Snowkiting - Looking after the Planet - Healthy Living, Wellbeing & Personal Growth - Fitness - Nutrition - Skateboarding
Redbull Ragnarok Snowkite Champion 2015
"I say «our» even though Vivida Lifestyle isn't really mine. But at the same time, it is. Because Vivida Lifestyle is so much more than the clothes you'll see in this catalogue. We go beyond that, but the brand keeps us together. We are a movement, a group of people who are passionate about life, and about first times. We cheer each other on, we inspire each other and we hold each others' hands through difficult times. We are friends. We are Vivida. Our goal has always been to cheer on everyone who's taking risks and dares do what nobody else does. We want to inspire you to do that thing or create that dream that you might be scared to act upon. Because it's when you dare to take a chance and act that you can create something fantastic."
"Plenty of people will think you're crazy, no matter what you do. Don't let that stop you from finding the people who think you're incredible. The ones who need to hear your voice, because it reminds them of their own. Your tribe. They're out there. Don't let your critics interfere with your search for them. Find your tribe. Love them hard. #vividalifestyle"
DOMINICAN REPUBLIC
DR Kiteboarding Open Champion 2015
SPAIN
Pro Kiteboarding - Pro Race Kitesurfing
2018 Silver Medalist Youth Olympic Games, 2018 Kitesurf TTR Racing World Champion, 2017 Kitesurf TTR Racing European Champion, 2016 Junior European Kiteboarding Champion
Kiteboarding - Snowkiting - Healthy Living, Wellbeing & Personal Growth
2 x Snowkite Champion Chile '18 '19
3 x Kitesurf Champion Chile '17 '18 '19
SPAIN
Pro kitesurf strapless - 3rd in Spain
FRANCE
4th Junior French FreeStyle Championships 2016. 3rd Junior French Twin Tip Racing 2017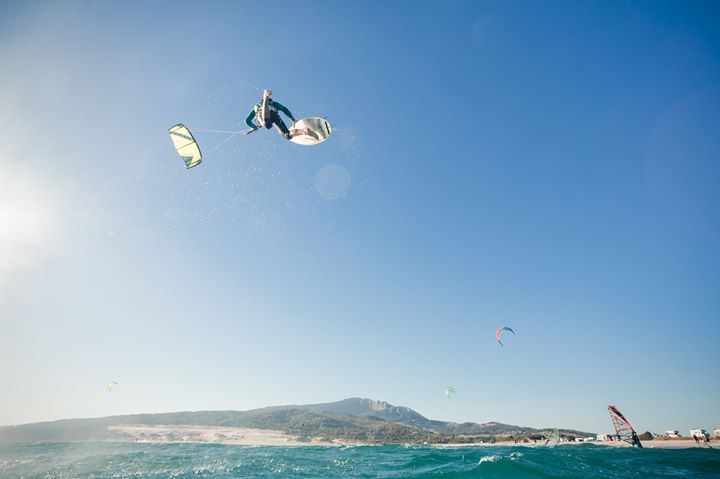 SPAIN
Pro Strapless Kiter - DJ - Twist Tarifa Founder
ISRAEL
3 x World Wakeboard Champion (2014, 2016, 2019)
UNITED KINGDOM
Pro Wakeboarder & Cable Manager at Liquid Leisure (Home of Plastic Playground)
"I'm a keen wakeboarder of liquid leisure cable park in london. In the summer im working down the lake, in my spare time im chilling, sending it with close friends at the park and inspiring youngsters into the sport i love, when im away from the lake im practicing my new found love for the wim hof method, i was inspired when i met wim himself in london, this has lead to practicing yoga, meditation and cold exposure, im a chilled guy with a huge heart and im there to help anyone and share advice where needed yiiieeewww"
"For me, the Vivida Lifestyle is the future. It means love, having a conscious and eco friendly outlook, connect back to nature, inspire conscious souls, etc. its just perfect."
SPAIN
Pro Wakeskate
2 x Junior World Champion. 1 x European Champion
13 years old
DOMINICAN REPUBLIC / UNITED KINGDOM
Pro surfer & Pro Kitesurfer
Freediving - Health & Fitness - Vivida bikini designing & testing - Environmentalist
2016 Dominican Republic Kitesurf Champion
MEXICO / FRANCE
Welcome to our new TeamVivida girl who rips. 12 year old surfer from France living in Mexico. Lover of the ocean and dream is to be a pro surfer.. she has the enthusiasm, passion, dedication so in our eyes, she already is one!