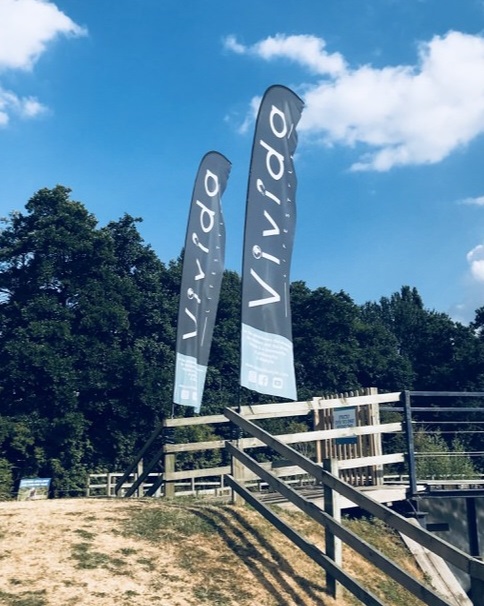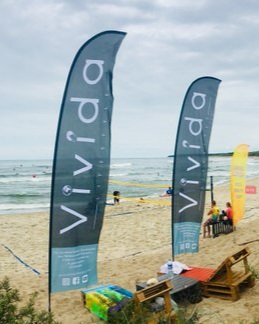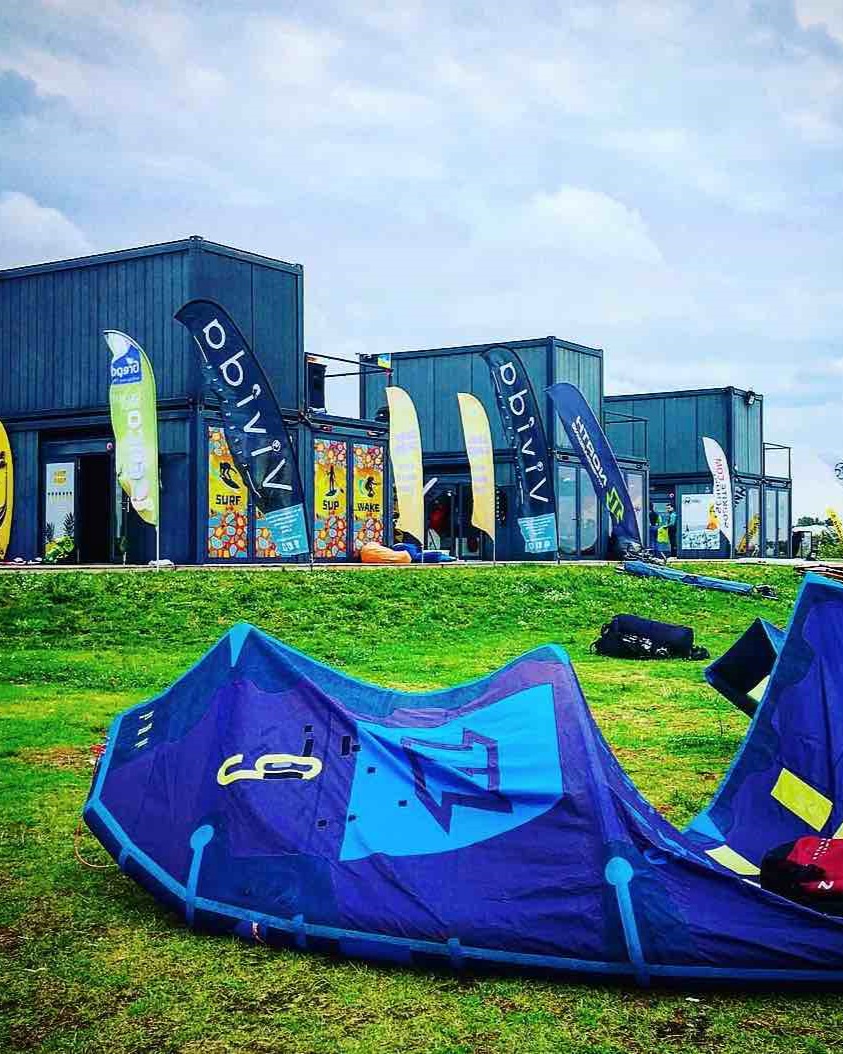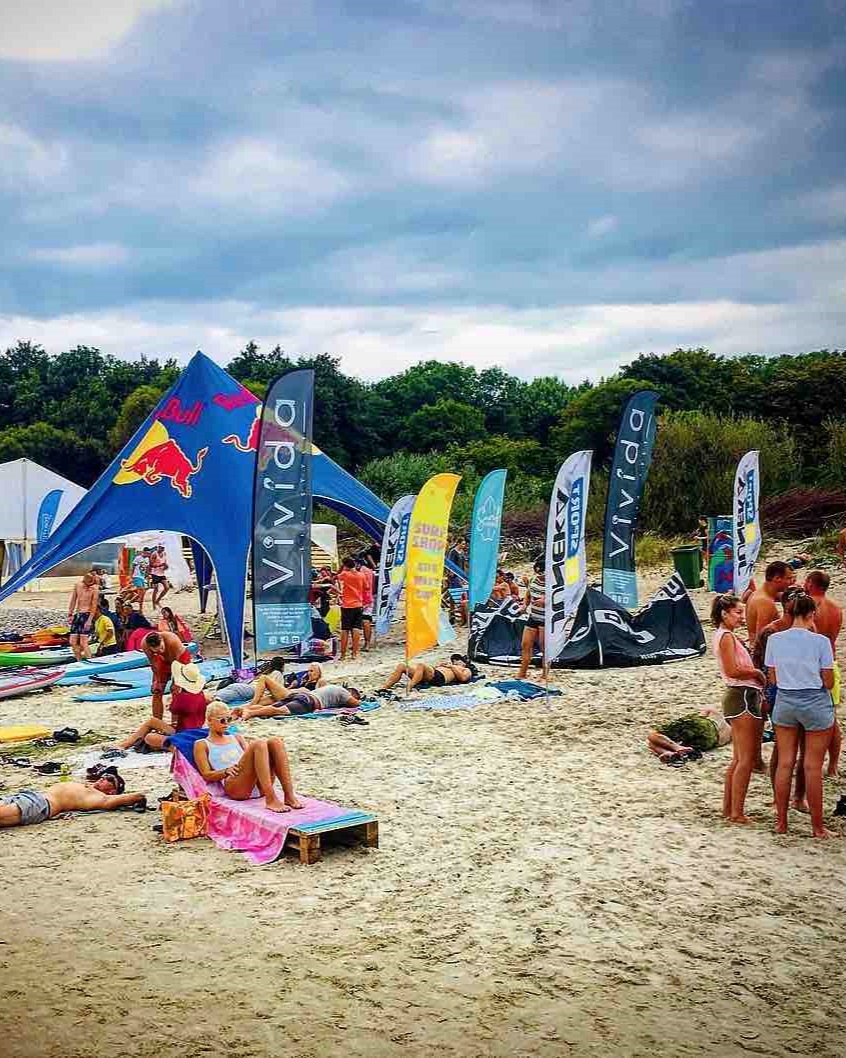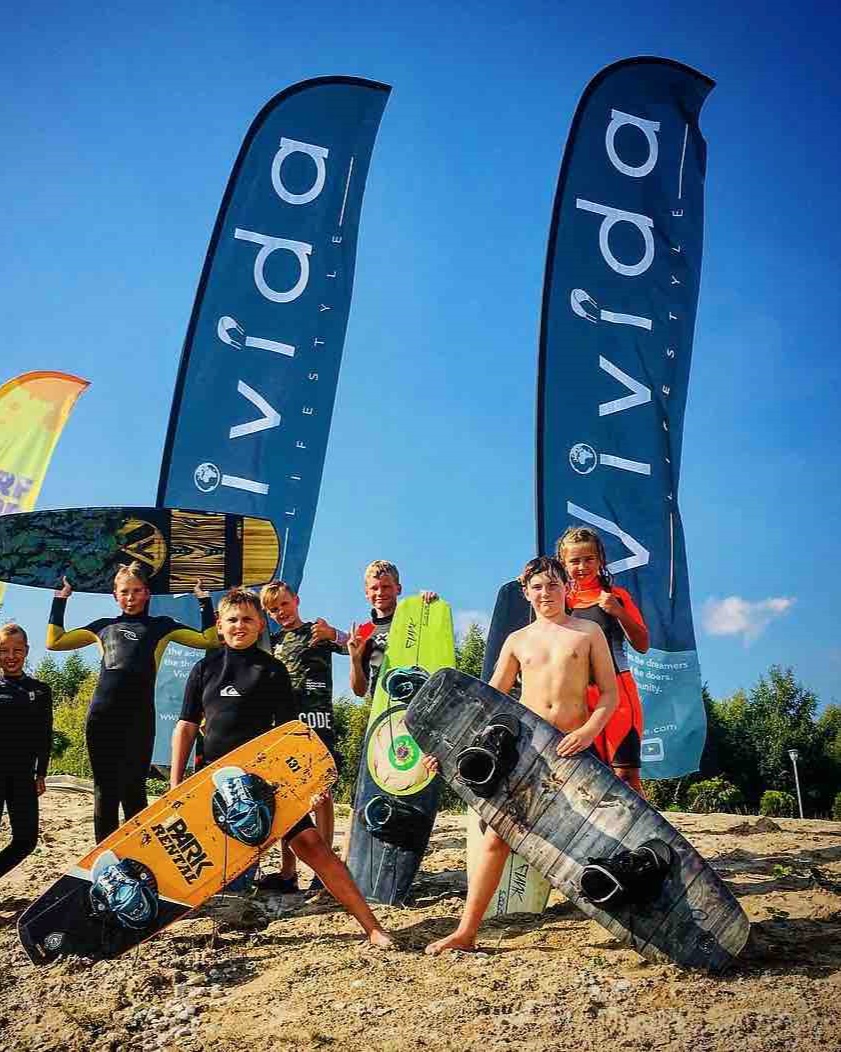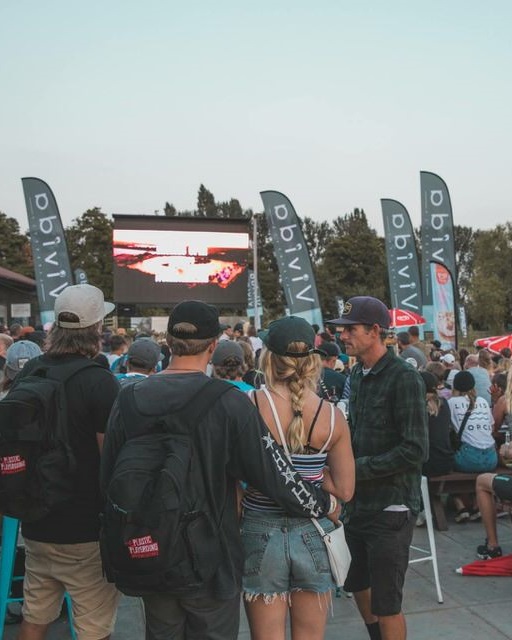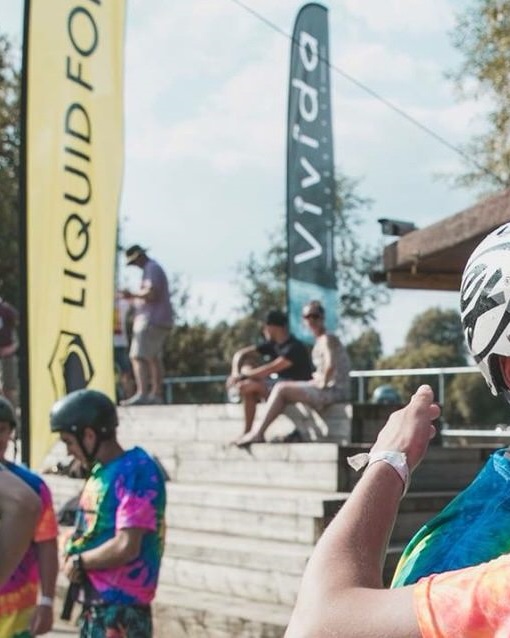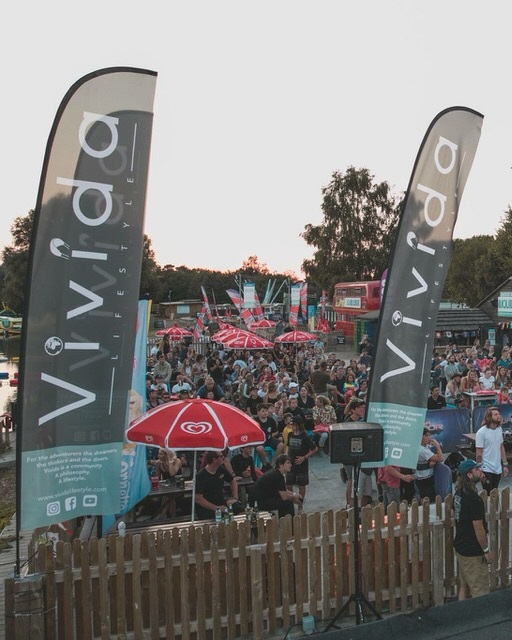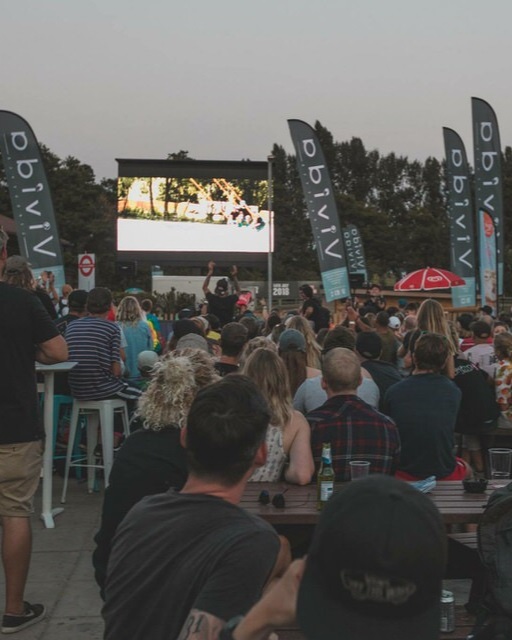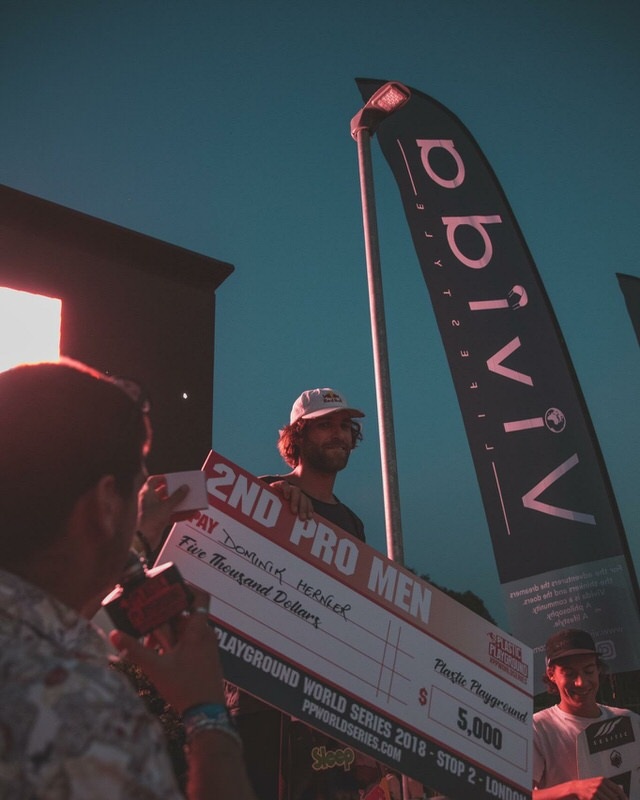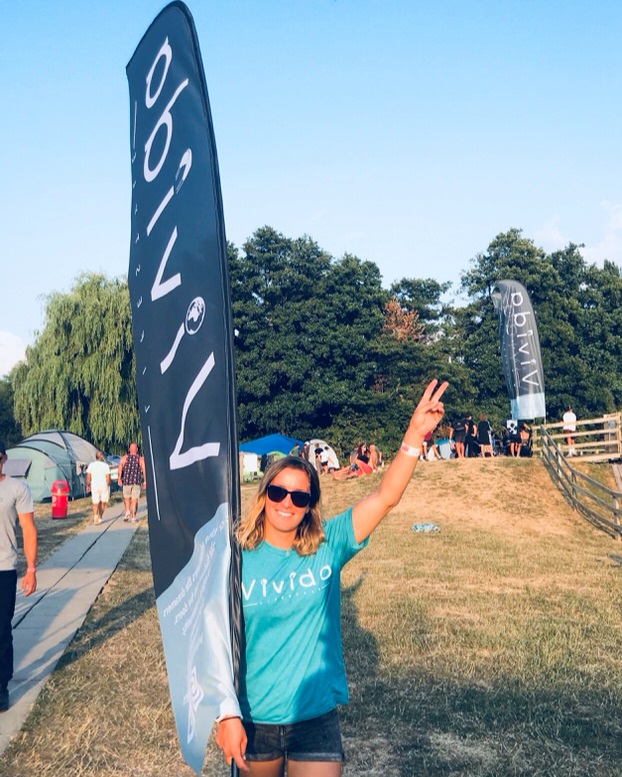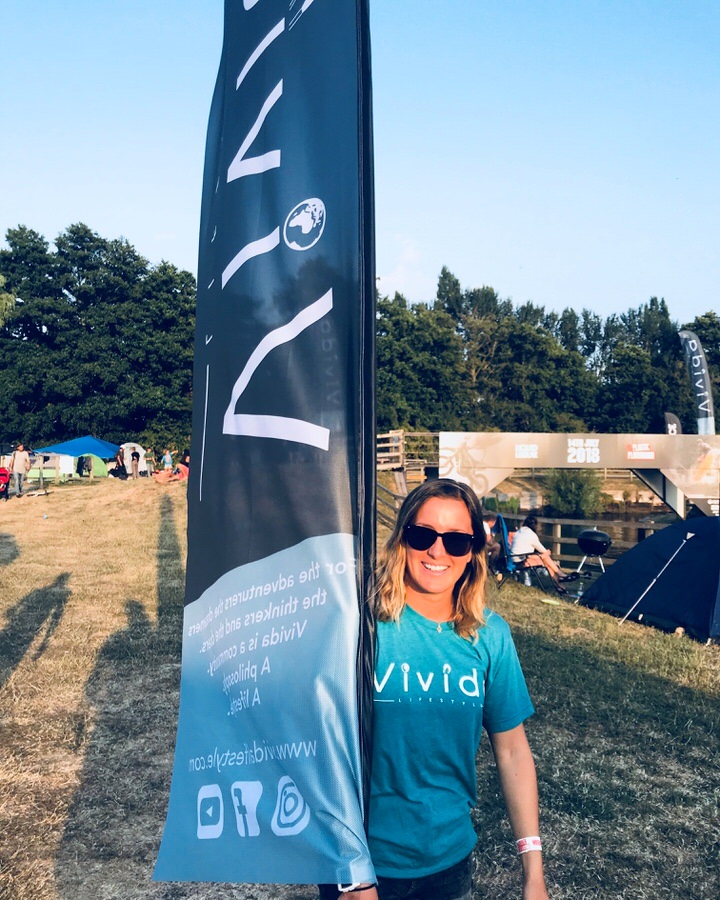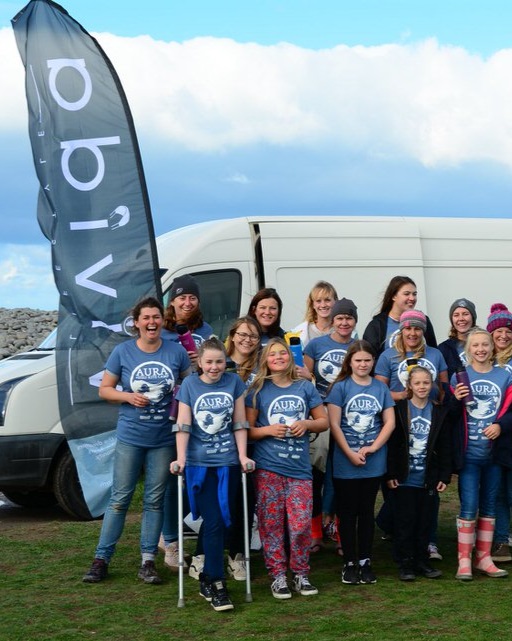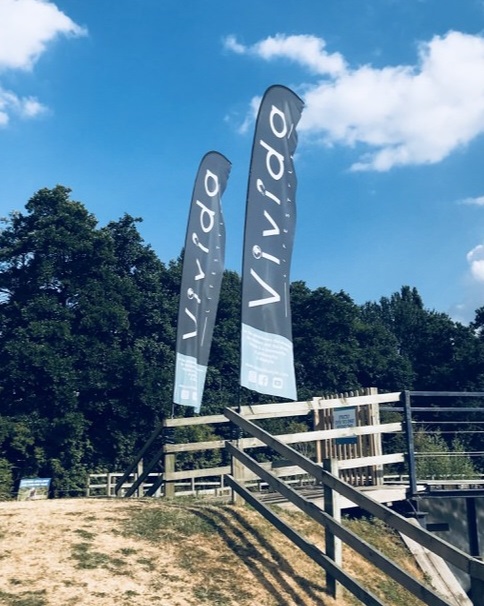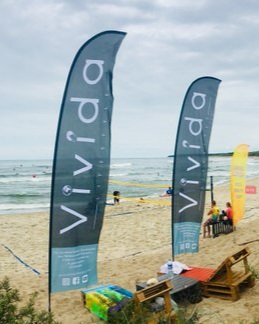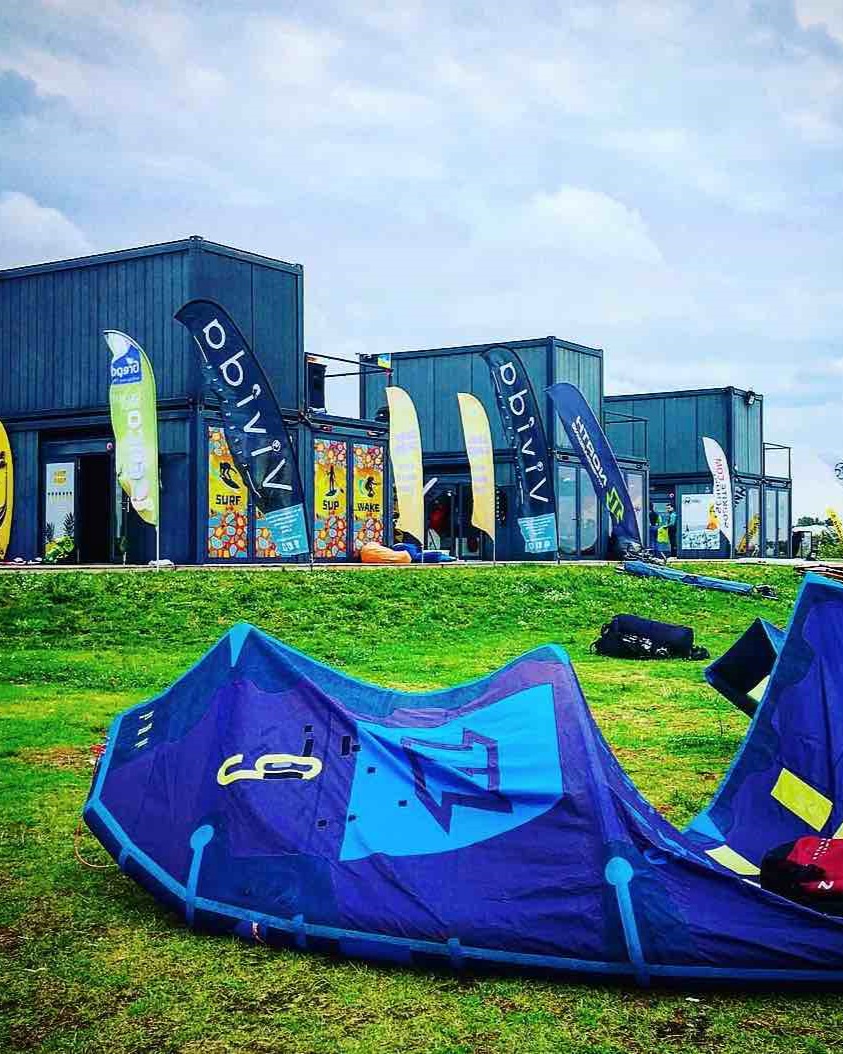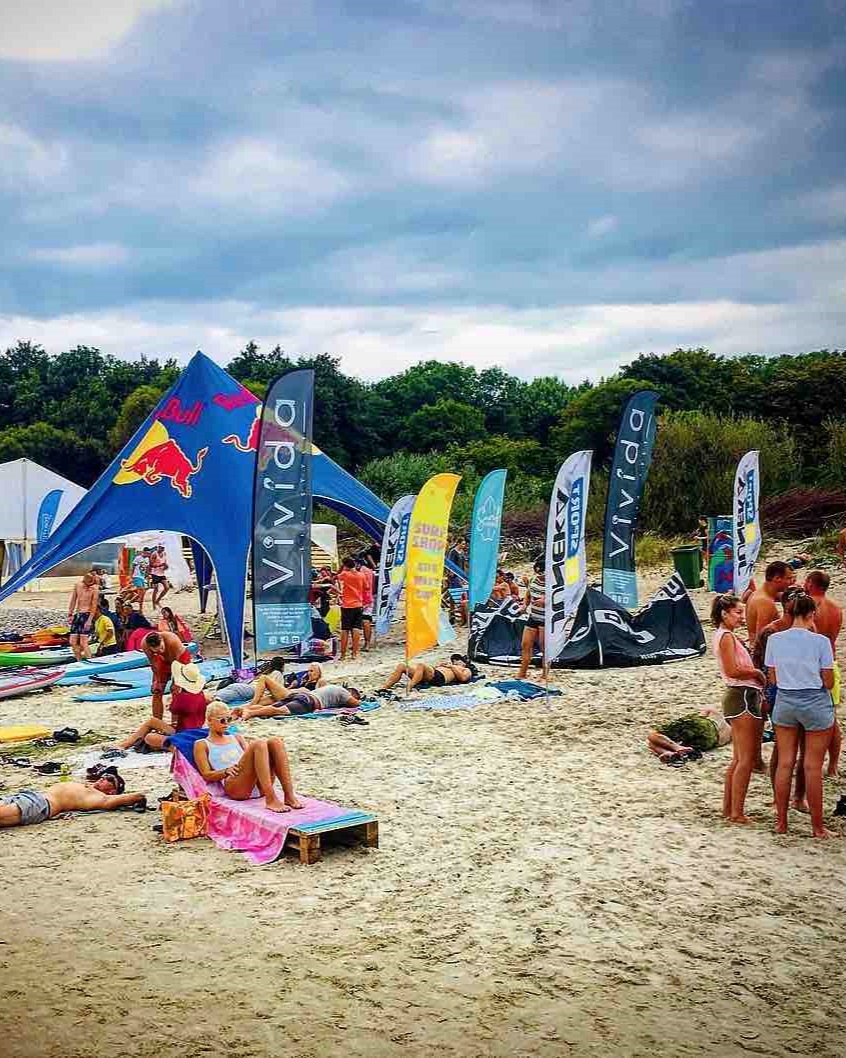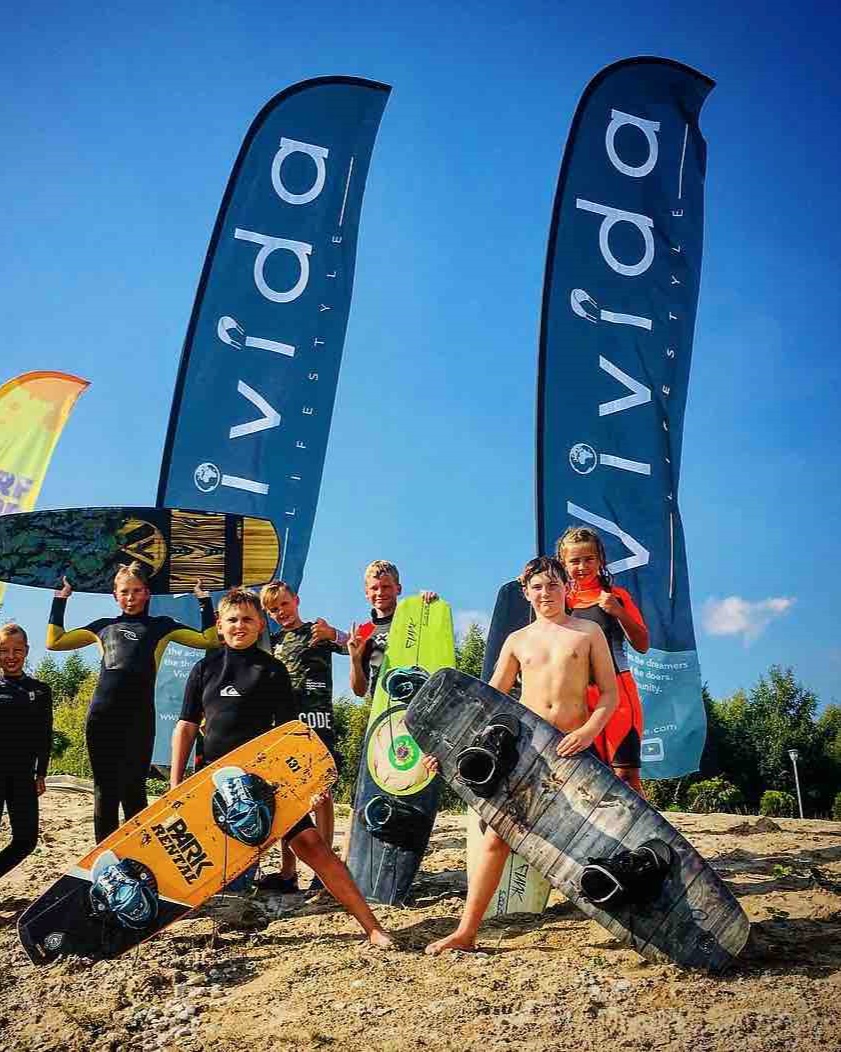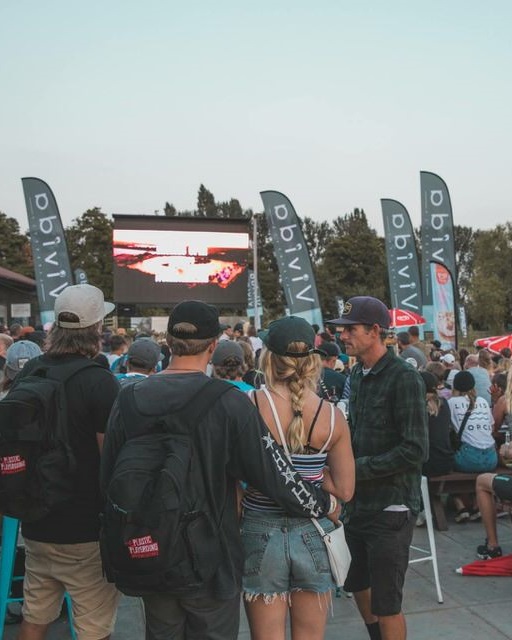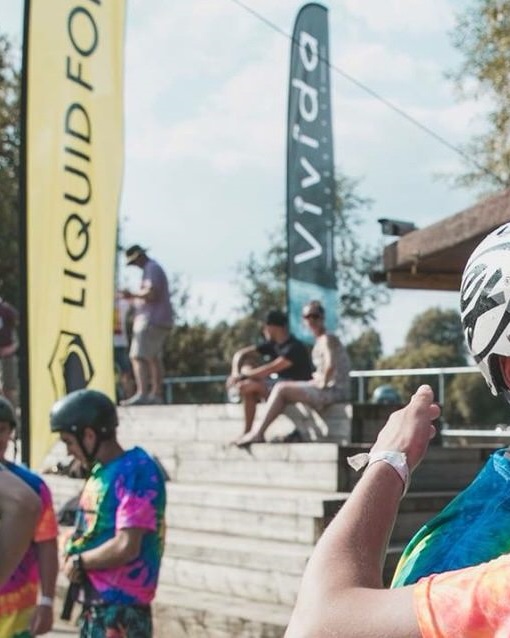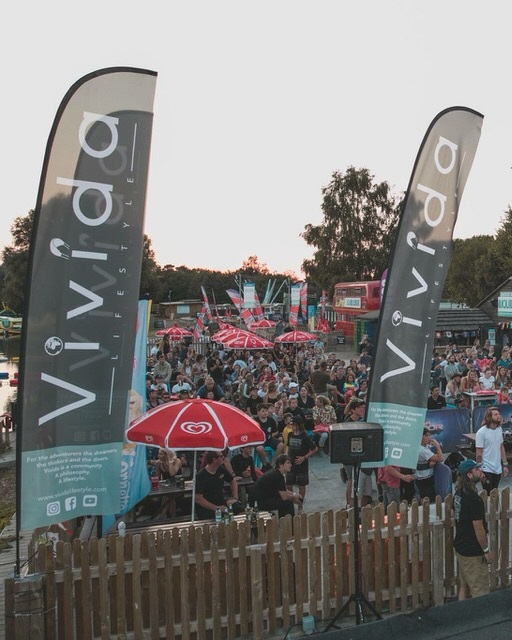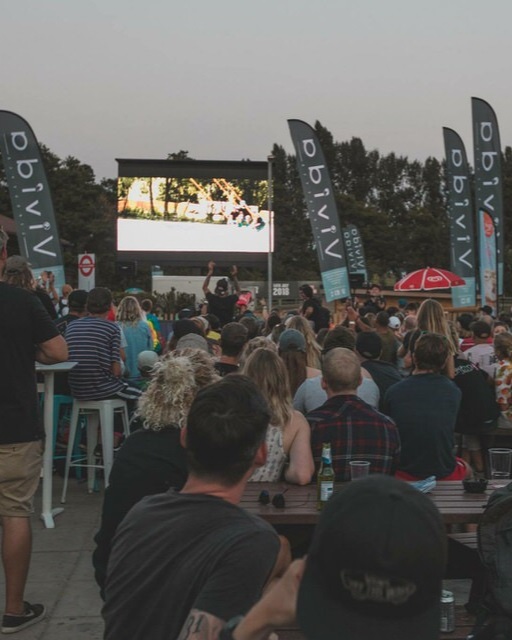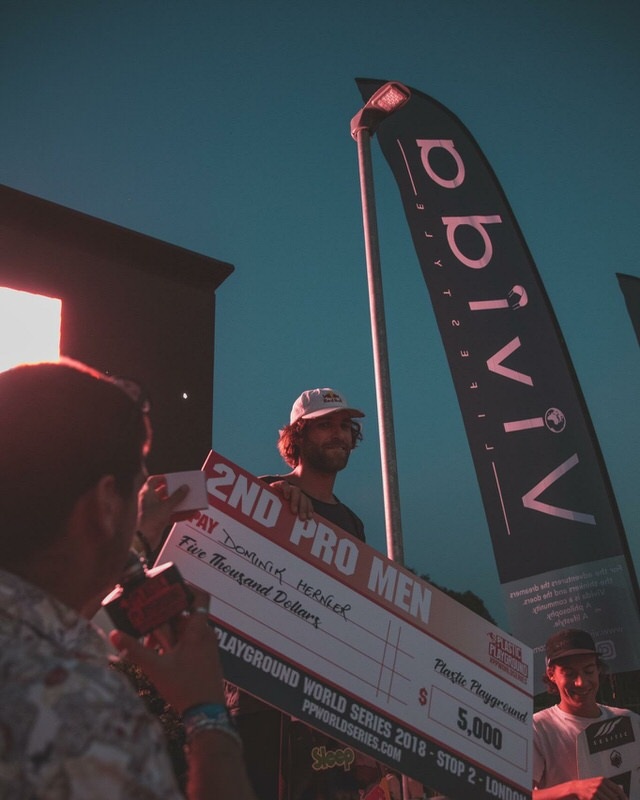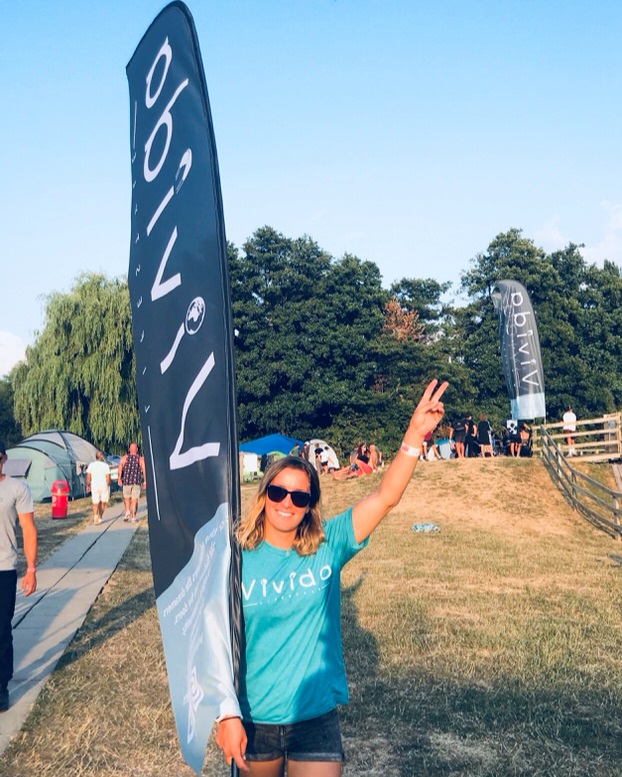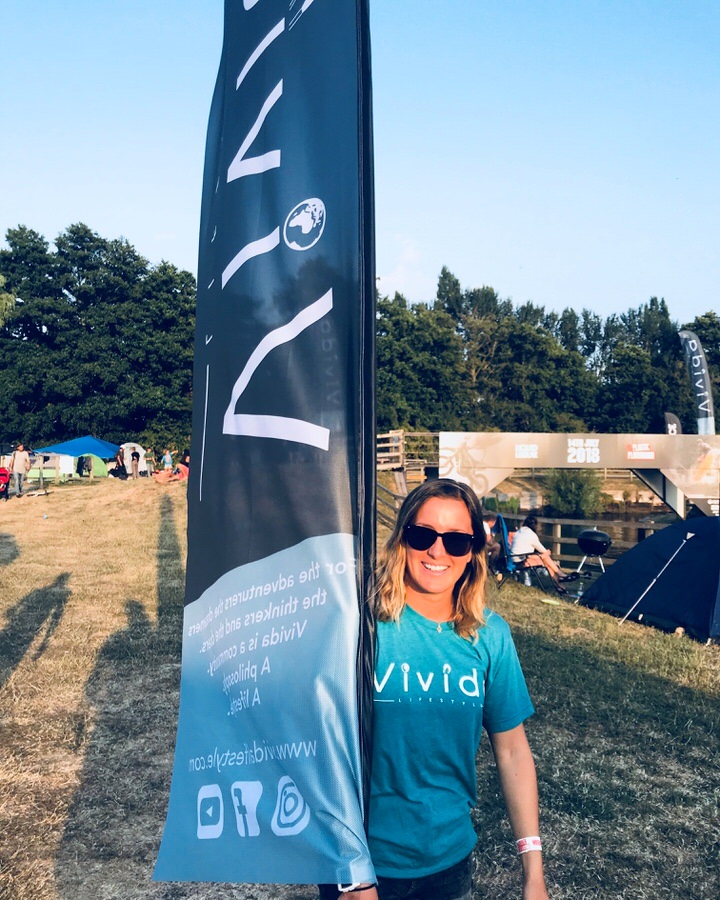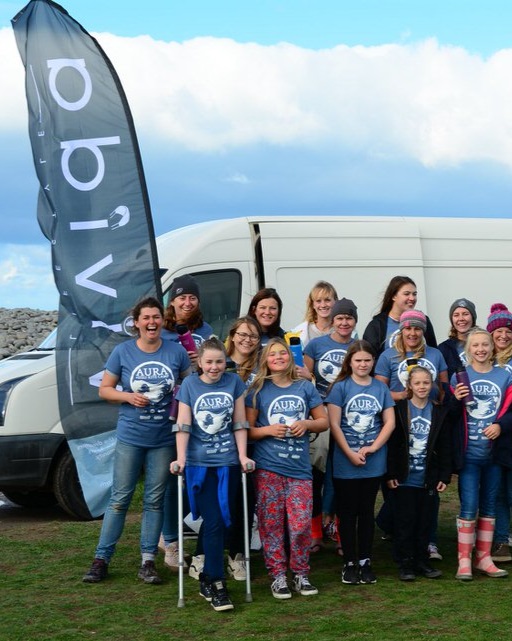 Feather Flags (Teal Anthracite)
Feather flag (430cm tall & 92cm wide) ideal for holding the Vivida flag high at events, at your yoga studio or at your surf school.
Longlife material (115 gsm polyester fabric). Extra strong flag material with mesh structure perforated with tiny holes means it can handle strong winds. Carry bag comes with flag, poles that fit together & metal spike optional add-on for digging it into the ground. Diameter of the pole that comes with the flag is about 2cm.
Colours are predominantly an anthracite graphite backing with white logo. Teal section at the bottom with 'For the adventurers the dreamers the thinkers & the doers' + website + social media icons.
See FAQ below.
Get notified when this is back in stock:
FREE UK SHIPPING:
Spend minimum £75 for standard (2-3 days), minimum £150 for express (next day)

FREE INTERNATIONAL SHIPPING:
Spend minimum £100 for standard (1-3 weeks), minimum £200 for express (2-3 working days)

21 Day Money-Back Guarantee. Not 100% satisfied? 100% refund
FAQ
Do they come with a base?
Comes with a metal ground spike which is ideal to place your beach flag outside on soft ground, such as soil or dug into the sand. You can opt also to use very strong tape (black gorilla tape) to fix the end of the spike to the corner of a structure. We have done this at wakeboard parks like Liquid Leisure, attached them to fencing/rails rather than sticking them into the ground. At events like the Spain Kiteboarding League (Vivida is an official sponsor), we dig them into the sand.
Each flag comes with its own carry bag so you can put it away neatly afterwards, to ensure that the flags are not left out in bad weather conditions & lifespand is extended.
How can i set up my feather flag in the best way?
For the best set-up of your Feather flags we recommend pulling your flag as far as possible through the flag tunnel so it's as tightly pulled as possible. This way your flag will not get creased and won't damage easily.
Lifespan of these feather flags?
Lifespan of these flags is up to 6 months when being used intensively. You can expand the lifespan by bringing the flags inside when the weather is bad. We advise to retrieve your flags and keep safe inside if gale force 7 is reached. This greatly improves the lifespan of your flags.
What are the packaging dimensions for shipping?
For shipping/packing purposes, a flag measures 140cm x 15cm x 2cm whilst still in its packaging. The weight of the flag before any shipping packaging is added is 0.75kg.