We put all our passion into developing the best possible products, but these are only as good as the partners we work with and we are lucky to have found some great ones. As we continue to grow, we look forward to the many new and lasting partnerships that lie ahead.

Poncho Towel Factory: China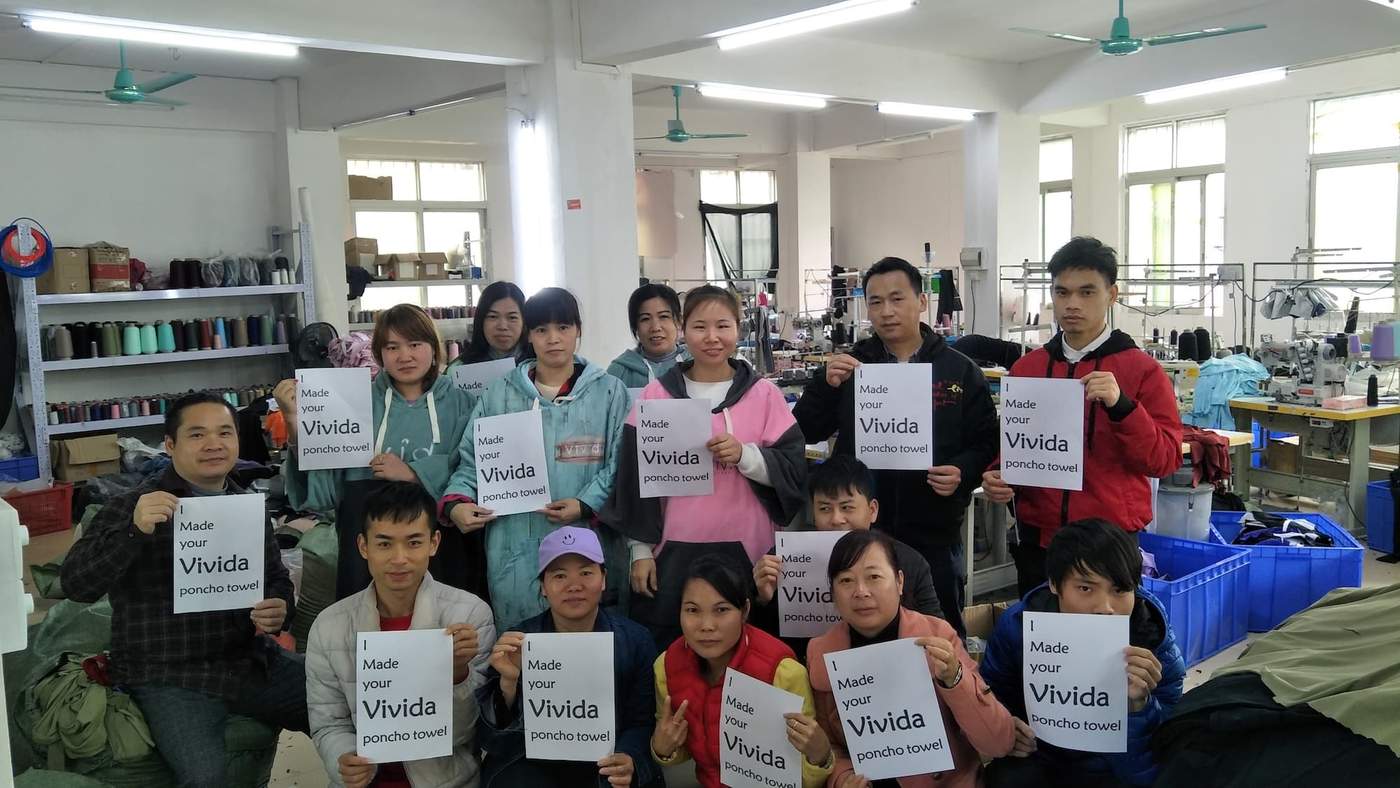 "I made your Vivida poncho towel"
We are very lucky to have built a strong and lasting relationship with our towelling supplier, who has supported the growth of Vivida from the early stages.
They put love, passion and craftsmanship into every single product.
Child labour is strictly prohibited.
All of the team is paid fairly.
Workers receive regular health & safety training.

Neoprene Factory: Cambodia & Taiwan
Development in Taiwan, Manufactured in Cambodia
We are privileged to work with SHEICO, the leading manufacturer in the watersports industry. They are the world's experts in neoprene, investing heavily in offering high-performance, eco materials and processes. Wetsuits are one of the hardest garments to produce and we are proud of the love, passion and craftsmanship that goes into production.
Sustainability and Ethical Manufacturing is at the heart of their business. Sheico's production plant, where our neoprene fabric is made, meets the high standards of ISO 9001 for product quality, but most importantly they are a certified member of the body: Worldwide Responsible Accredited Production (WRAP) and stick vigorously to their12 principles.
"SHEICO's growth is also attributed to its focus on people. We believe that employees are the most valuable assets of the company, therefore we strive to foster a high quality workplace environment and provide comprehensive employee welfare, including education and training. In addition, we regularly hold various employee activities such as sports competitions, family fairs, and domestic group travel."